We can stop or pause SIP online of some AMCs. For this we have to go to the registrar's own online. Or some AMCs have given this facility in their mobile app and website login.
Online SIP Stop or Pause Process
SIP Pause / Stop from the Edge360 CAMS platform
From this platform of cams, you can stop or pause SIP of their connected AMC. Some SIP cannot be stopped from here as done through platforms like BSE Star, NSE, MFU.
First we have to login to edge360 platform.
After login, we have to go to the transaction option and select the cancellation option. And he will have to search the data of his investor by PAN or Name.
Select the SIP which you want to stop or pause and complete the process further.
The confirmation mail will be received by the investor, after confirming it the SIP will stop.

SIP Pause or Stop from KFin Tech (Karvy) Platform
From the platform of KFin Tech registrar, we can do SIP Stop and Pause. Some AMCs only have SIP Stop on this platform. Many AMC pause option does not work because that AMC did not give pause option. You must know which AMC will be on KFin Tech. If there is some confusion then you will understand by doing investor search.
First we have to login to KFin Tech.
Search the investor by clicking on the New Transaction option. SIP Pause Stop option will appear at the bottom, click on it.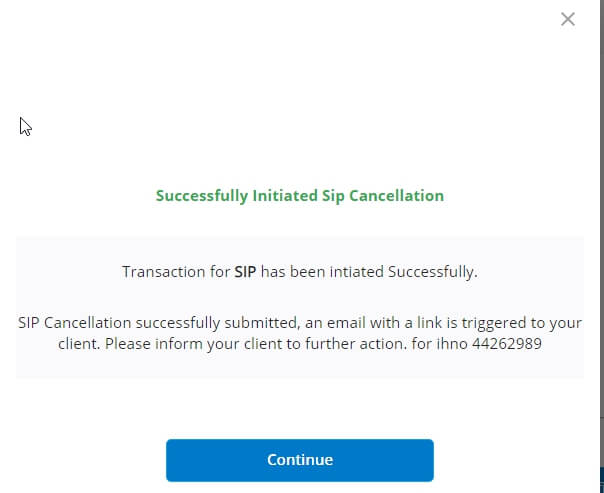 Conclusion
Similarly, you can stop or pause online SIP of all AMCs. But if that AMC is giving online sip stop or cancel option then you will see it otherwise investor data of that AMC will not be visible there.
(Visited 170 times, 1 visits today)