When you take the ARN number after passing the mutual fund exam. After that it is the turn to join the Mutual Fund House.
For you to work with fund houses, you have to do empanelment with those fund houses. You do not get commission until you do Empanelment.
Documents required for Empanelment in Mutual Fund
Right now, in the new online system, you mostly do not need documents, everything has to be confirmed on the OTP that will come on the mobile. All the details are uploaded to the registrar at the time of generation of ARN and EUIN.
This has made this work easy, then some AMCs need a document, then a copy will be taken for them from the list given below.
Photo
ARN card
PAN card
ADDRESS PROOF
CANCELLED CHECK COPY
Mutual Fund Online empanelment process

Before visiting the AMC website, keep the image of your ARN copy check with you. The process given below is almost the same for all AMCs. Some AMC may go back and forth, like by entering the otp received on your registered mobile, everything else will be auto updated.
When you go to the Empanelment page. So you have to enter your ARN number first.
You will see your details on the screen which you entered while creating ARN. If you want to do some correction then you can do it.
Enter the details of your bank and upload the scanned copy of your check in it. This will make it easier for your commission to come into your account.
You will get OTP on your mail and registered number. After entering the OTP in the system, your ARN number will go for the empanelment process.
After some time you will get the confirmation mail and courier of empanelment with AMC.
List of All Mutual Fund House Empanelment Links
You just have to fill up some of your details which you have given while generating ARN card like your ARN registration number, date of birth, name, email and mobile number etc. online. you are different from him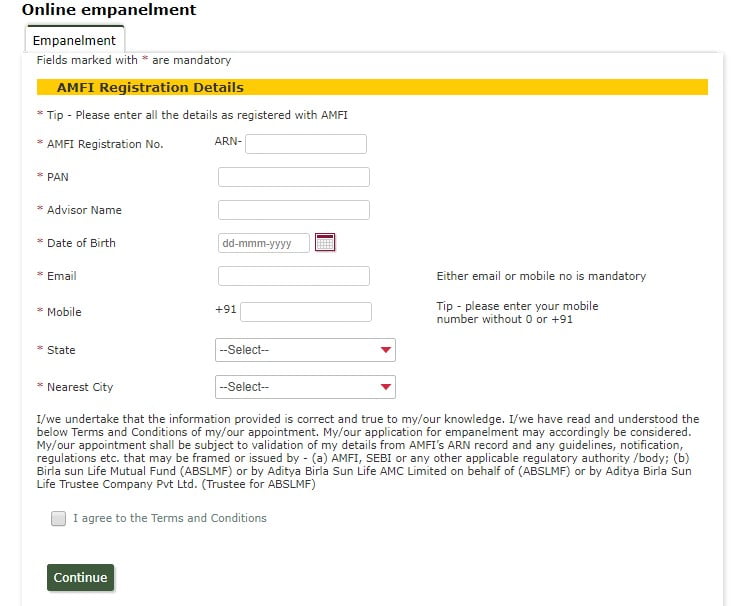 After visiting the website of Axis Mutual Fund, click on the Empanelment / Login button and type the ARN number.
You will get the OTP as soon as you enter your PAN number, email, mobile etc. details.
After you complete the further process, you will be associated with Axis Mutual Fund and will be able to sell their funds.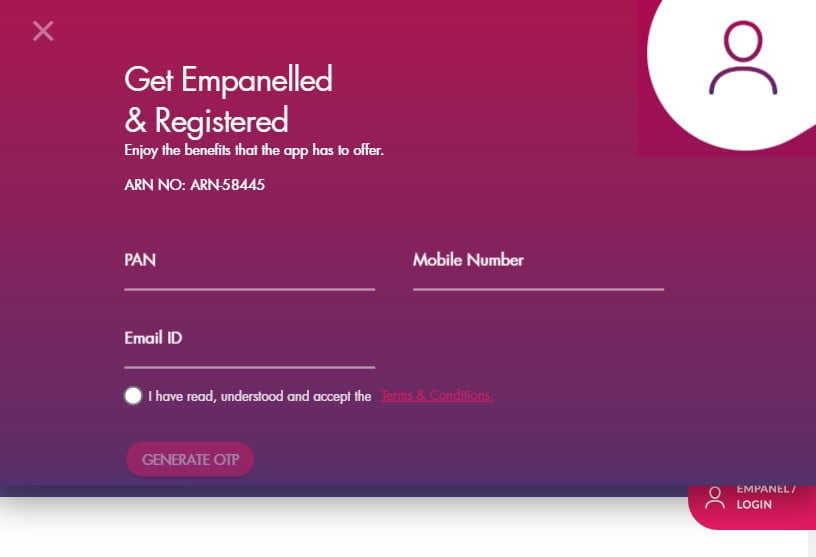 If you can facing any problem.
You can send email with the screen shot at ds.barodabnppmf@kfintech.com or can call at our toll free number 1800-2970-189.
All fund houses have developed websites and mobile apps for their distributors. You can use it for investor related work
(Visited 25 times, 1 visits today)