A self-declaration has to be given every year while working as an agent in a mutual fund. If this self-declaration is not given, then the commission stops coming after the due date. That's why it is necessary to give self-declaration to every ARN holder.
Completely Online Paperless DSC Submission Process
Please follow the steps given below to submit DSC online:
Step 1
Login to AMFI website

After login, click on the self declaration button.
Step 2
Tick OTP button for OTP base confirmation and click Next button

Tick all the red marked options and generate OTP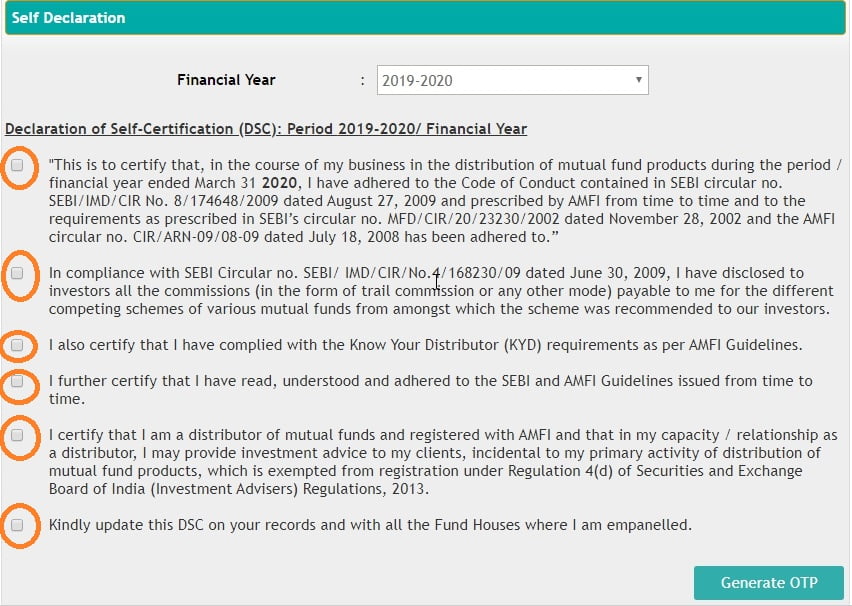 Different OTPs will come on your email and register. you have to submit it.

On successful submission of the correct OTP, you will see the message "Annual Self-Declaration Form Submit Successfully" on the screen, indicating that the DSC for 2019-2020 has been submitted successfully.

If you go to process this again, you will see the message given below, which means that your declaration has been accepted.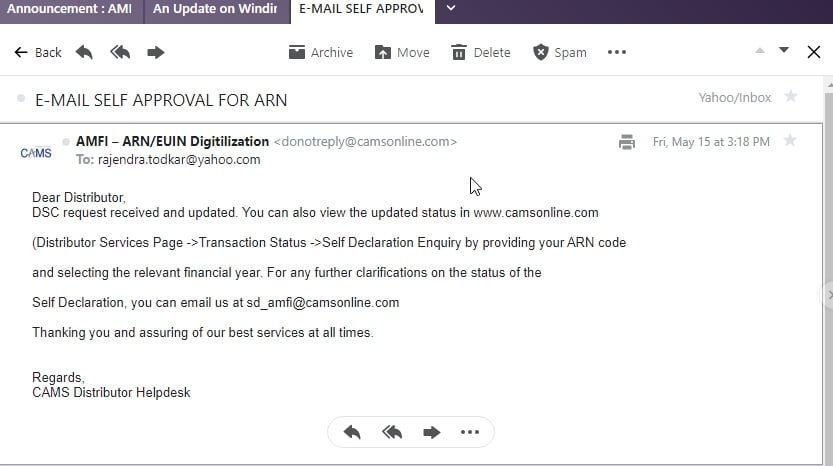 Also you will get confirmation mail. Similarly, the work of your self-declaration is done.